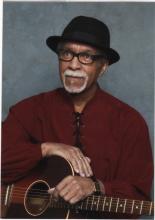 Liverpool, NS – September 19, 2013 -
Legendary Country artist Brent Williams has been inducted into the "Nova Scotia Country Music Hall of Fame" Brent's lengthy career has spanned a 55 year period. A plaque will rest at the Hank Snow museum in Liverpool, NS for fans and public to view.
Brent Williams, the youngest of eight children, was born on a small farm in Hassetts, NS on March 25, 1940. Influenced by his mother's love of music & encouraged by his brother to begin playing guitar, Brent went on to have a professional musical career spanning over 55 years. 
He was an original member of the bluegrass band "The Birch Mountain Boys" who toured the Maritime Provinces.  Brent, along with singing partner Harry Cromwell, created "The Brent & Harry Show" and while on the Gaspe Coast in 1963 joined up with the Marcel Martel Show from Drummondville, PQ.   A few years later Brent moved to Toronto and began a solo career in mainstream country. Whether playing at the Matador Club in Dartmouth, on stage at Seneca College in Toronto, as a guest on:  Don Messer's Jubilee, Country Time, Make Mine Country, CJCH Jamboree, Maritime Playboys Show,  or recording at RCA Studios in Nashville, Brent's musical talent and charisma leaves his listeners in awe. During the '90's,  Brent's cross-Canada tours became a regular with the biggest chain store in the world, Wal-Mart. Hosting many of his own stage shows gave him the opportunity to perform his award winning songs, many of which were top 20 chart busters.
During his career, Brent has shared the stage with numerous well-known artists including: Stompin' Tom, Dave Dudley, Family Brown, Oakridge Boys, Wilburn Brothers, Stoneman Family, Jean Shepard, Osborne Brothers, Prairie Oyster, Terry Carisse, Charlie Louvin, Freddie McKenna, Red Shea, Joyce Seamone, Carroll Baker, Shania Twain, Myrna Lorrie, Vic Mullen, Ned Landry, The Mercy Brothers, and Ronnie Prophet. 
Brent was one of the founding members of the Canadian Country Music Association, won the 'Bon Soo' Open Fiddle competition, recorded over 20 albums, received a Certificate of Merit (Condor/Marathon Music) Canadian Academy of Recording Arts & Sciences '76 & '77, and has been nominated for a CCMA award.
Brent continues to tour throughout the Maritimes and Canada.  For the past 10 years his career has taken a turn toward Gospel - recording and performing as part of his personal ministry. Whether your taste is for Gospel, or rich country vocals accompanied by acoustic guitar, five-string banjo, or picking blue grass or fiddle tunes ranging from old-time to Cajun, Brent Williams does it all.
Image credits: Nova Scotia Country Music Hall of Fame, Brent Williams